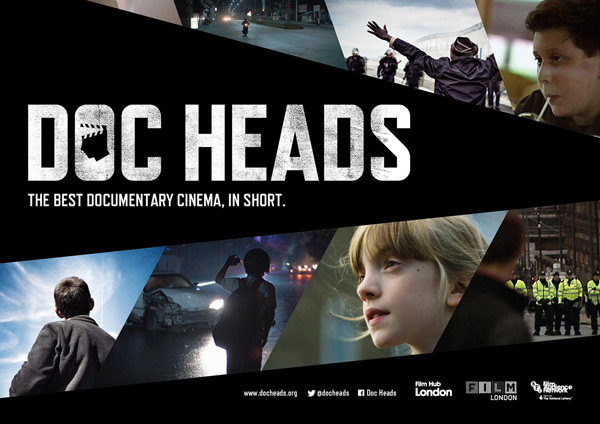 We're thrilled to announce our first-ever short documentary programme in partnership with Film London, Film Hub London and BFI Film Audience Network!
We believe that shortform is the future and this new programme premieres films from some of the most exciting filmmakers of the moment. The programme highlights the stories of the excluded or marginalized and takes us into new corners of the world, experiencing blindness through the eyes of a child; the world of journalists chasing car crashes in Cambodia; teenagers tempted by the far-right in Bradford; poetry in the Calais jungle and the life wisdom of a hot dog seller on the streets of London. Following each screening will be a panel discussion with a filmmaker and prominent speaker (TBC). 
The line-up includes:
Radio H (Pete Middleton & James Spinney)
Nightcrawlers of Phnon Penh (Max Cutting & James Dougan)
Refugee Blues (Stephan Bookas & Tristan Daws)
Black Sheep (Christian Cerami)
Dinner Time (Jamie Roberts)

DocHeads will be screening at  cinemas in March/April 2017. Please see the calendar below for specific dates and locations.
May
10
Wed
DocHeads @ Union Chapel
May 10 @ 7:00 pm – 8:30 pm