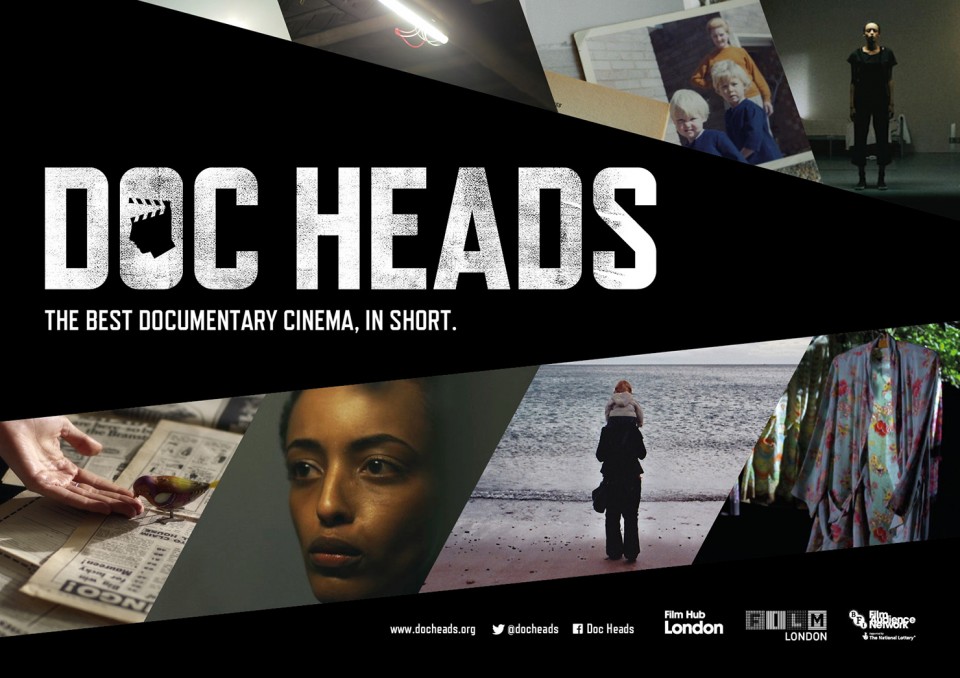 Docheads runs specially curated programmes of documentaries for festivals and cinemas across the UK, including Open City Docs, Sheffield Doc/Fest, the East End Film Festival and London Short Film Festival. In 2017, we teamed up with Film London and BFI Network to run two seasons of acclaimed short documentaries across cinemas in London, including Picturehouse, Bertha Dochouse, the Lexi, the Horse Hospital, Arthouse Crouch End, and the Union Chapel. The aim was to show the best new films from the most pioneering voices working in documentary today.
The first season, "The Other Side", told personal stories through singular perspectives, premiering Peter Middleton & James Spinney's Radio H,  the story of a radio show recorded by a child called Imogen the 1980s to deal with her father's blindness; Nightcrawlers of Phnom Penh by James Dougan & Max Cutting, a visceral frontline insight into the world of those who chase car crashes in Cambodia to sell photos;  Christian Cerami presented the theatric premiere of BAFTA shortlisted and Grierson nominated Black Sheep, a story of two brothers in Bradford who want to fit in, and the lengths they go to; Refugee Blues by Stephan Bookas and Tristan Daws charted a day in the "jungle" se to WH Auden's 1939 poem Refugee Blues; and Jamie Roberts' Dinner Time, the world according to hot dog seller Arezki on a Thursday night in Soho.
The second season, "The Past in the Present", was a collection of films that explore how our lives are shaped by the events that precede them – through secrets, mysteries, memories and myths.  Shot entirely on an iPhone 6, Victoria Mapplebeck's 160 Characters brings to life the secrets buried in a vintage mobile. Fish Story by Charlie Lyne (Beyond Clueless, Fear Itself) searches for the truth behind a fishy tale. Florence Kennard's Norma's Colours is a dream-like exploration of memory told through Norma's extraordinary belongings.  In Calling Home, Jade Jackman uses phone recordings from the women the government doesn't want you to hear, memories of detention from residents of  the notorious Yarl's Wood immigration removal centre in Bedfordshire. Off the Grid by Meghna Gupta, takes us to Sandwip, a Bangladeshi island without electricity that straddles past and present.
Audiences hailed the screenings as "excellently curated… very thought-provoking" and  "A truly original and well selected programme".
For details of upcoming event screenings please check our events page